Services : Wrapping of Equipment and Facility in Public Space
Japan-Originated Innovation with Particular Film and Exclusive Installation Technology.
Prevent graffiti and sticking of facility and equipment, transform into information medium
With AMS wrapping, equipment and facility installed in public spaces can be used as signboards and information boards for local information. It also prevents illegal graffiti and sticking.
In terms of cost, it is welcomed by local governments and the like, because there is no need for capital investment and repair costs.
Expected effect
Prevention of minor offense such as graffiti and stickers
Improving the landscape of the area
Provision of regional history and tourist information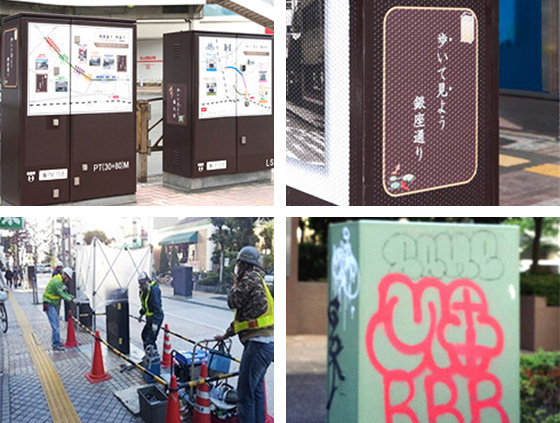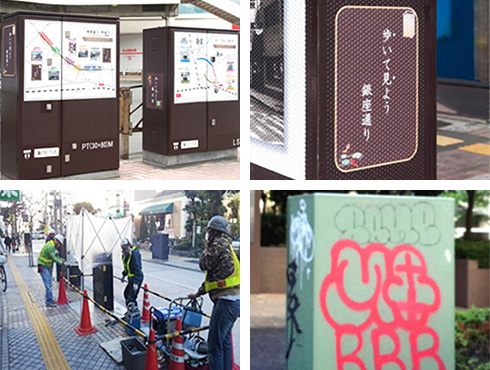 Ground transformers prove different film and installation technology
In Japan, with the progress of putting distribution lines underground, ground transformers have been added. AMS have wrapped and utilized them as a signboard and information medium, thus turned it into a beautiful landscape.
Ground transformers have many bumps, making film application extremely difficult.
However, AMS developed a particular film (noncombustible approved product) in collaboration with 3M Japan. Besides, we have developed our own installation technology and jigs, and have made it possible to wrap them attractively in a short time.
This first film can also respond to a wide variety of designs and expressions, thus broadening the scope of expression and contributing to the scenic beauty.
AMS also provides distributors with this extraordinary film and installation technology.
These create a new business if it can wrap equipment and facility that was previously considered impossible to cover. We look forward to hearing from companies seeking to develop such activities.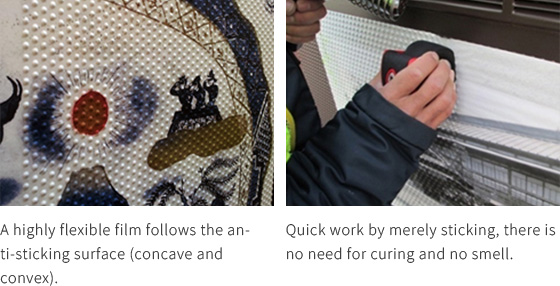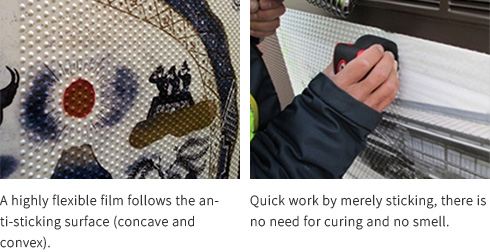 Ground Transformer Wrapping Location and Photos of example
Only Japanese Information
Typical Installation Case Example
Please feel free to get in touch with us
As a professional with considerable knowledge and experience,
Asai Marking System can deal with various demands.
We welcome hearing from you about any concern!