Characteristics of Business
Escalator Step & Riser Wrapping
Transforming the world's escalator by technical training and product supply
AMS provides installation techniques and products to distributors worldwide.
It enables original, precise and beautiful escalator wrapping and serves a variety of purposes, such as advertisement, guidance, and safety improvement.
The feature is the following.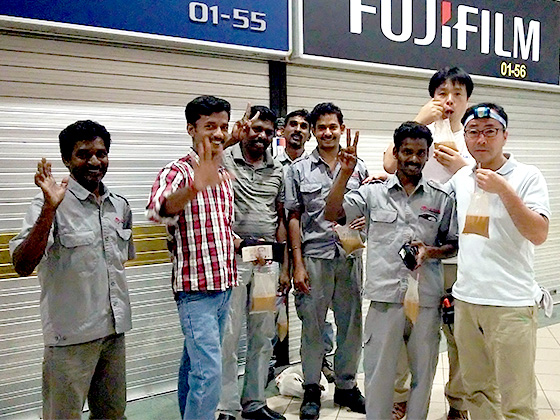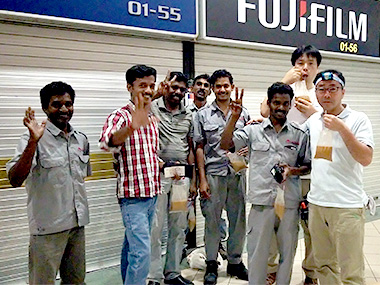 (1) Installation Techniques Training
AMS has proprietary technology to wrap escalator steps and risers. We provide our expertise, enabling the realization of "Japan quality" in every country.
Training for this purpose is conducted in Japan, but depending on the content of the contract, AMS's educational staff may go out to the distributor country.
The period of training, the number of participants, and the like are organized according to the situation of the distributor.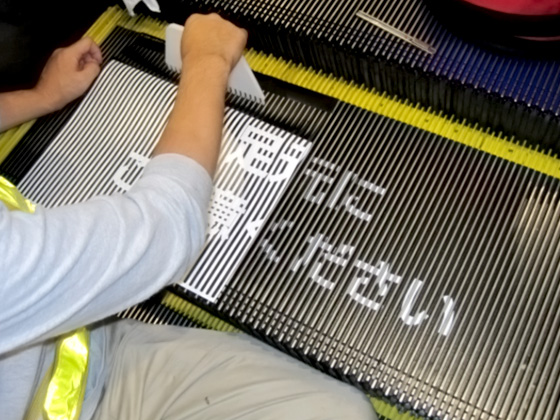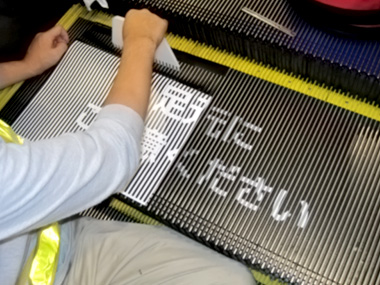 (2) Know-How of Parts Design
AMS supplies dedicated film material to the distributors.
We convey the know-how of parts design to departments and affiliated companies in charge of this process so that they can design and manufacture the parts from the material independently.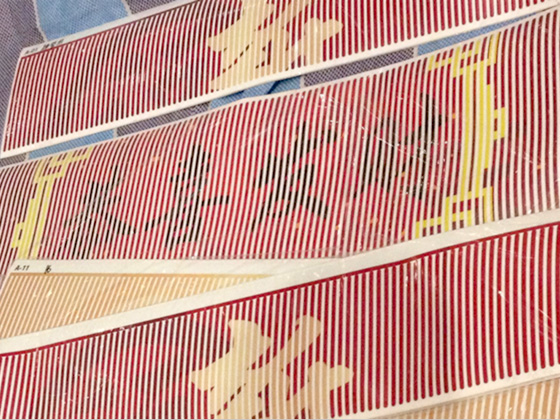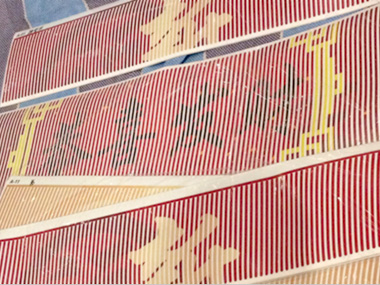 (3) Provision of Dedicated Materials
3M Japan has a wide variety of film materials. AMS chooses the unique material suitable for the application from there and provides it. The material dedicated to escalator steps and risers is the "Step-Graphics" developed by AMS.
AMS developed the material in collaboration with 3M Japan, and also developed a method of attaching it to only the concave part of the step and riser, thus opening up the possibilities of the escalator as a medium.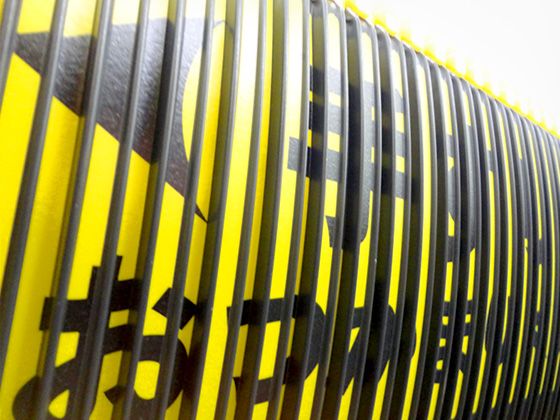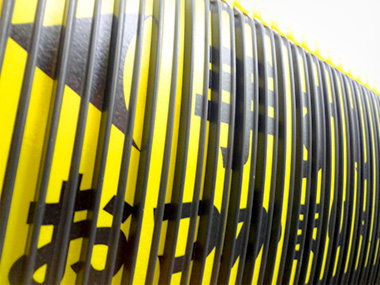 (4) Respond to the Realities of Countries and Regions
Applicable laws and environmental conditions related to escalator graphics differ depending on the country or region.
Also, the business style and the situation may vary from country to state.
AMS works with distributors to make necessary adjustment for each market.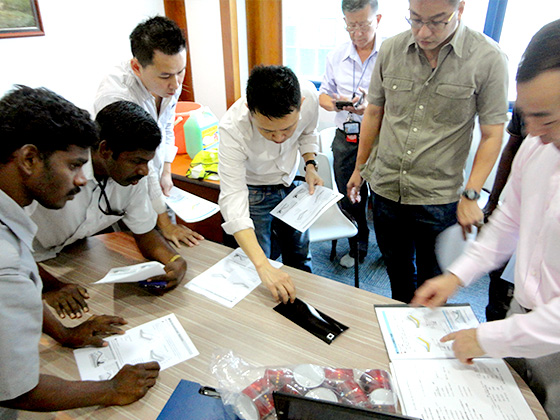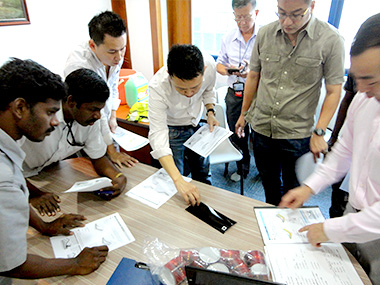 Wrapping of Equipment and Facility in Public Space
Introduce unique technology
and know-how to turn various devices into new media
In addition to escalators, AMS has got involved in wrapping equipment and facility in public spaces.
For example, it is covering of the ground transformer which increased with the electric wire undergrounding of Japan.
Since this is a complicated structure with many projections on the surface to prevent graffiti and stickers, wrapping was considered impossible.
However, AMS developed its installation technology, and provided its knowledge to 3M Japan to jointly create independent films and made this wrapping possible.
Thus there are facilities around the world where wrapping has never been used.
Being an AMS distributor, you can provide wrapping services for these various facilities, and create new advertising and signage media.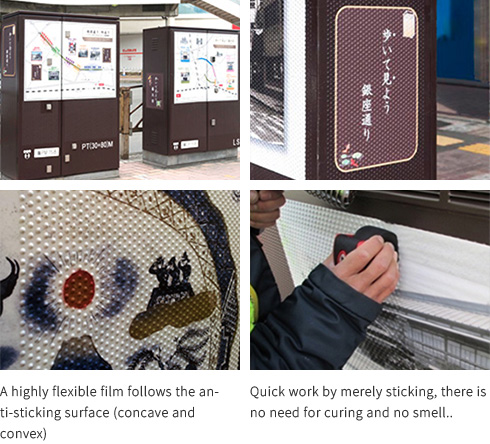 AMS also seeks distributors in this area.
As with escalators, we support the business with technical training and product supply.
Please feel free to get in touch with us
As a professional with considerable knowledge and experience,
Asai Marking System can deal with various demands.
We welcome hearing from you about any concern!